ABOUT CENSUS OF AGRICULTURE
The Census of Agriculture 2023 is prepared, organized and implemented by the Republic Statistical Office, in accordance with the Law on the Census of Agriculture 2023 ("Official Gazette of the RS", no. 76/21) and within the project of pre-accession funds of the European Union IPA 2018 (Instrument Pre -accession Assistance 2018).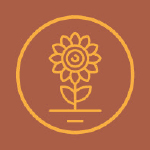 METODOLOGY
Information related to the Census units, time issues, methods of enumeration, Questionnaire, and other details as well are provided in the Methodological guidelines FAQ
Click Read more to find an overview of the most frequently asked questions.
NEWS
CENSUS OF AGRICULTURE BEGIN
From October 1 to December 15, 2023, the Agricultural Census 2023 will be conducted in the Republic of Serbia, prepared, organized and implemented by the Statistical Office of the …
Read More »